Modern homes must have garage doors because they offer convenience and security. They offer a secure entrance to your home and shield your car from the weather. Still, just like any other part of your home, your garage door needs regular maintenance to work well and keep your home safe. In this blog, we'll examine the value of routine garage door maintenance and how it can increase the security of your home.
Garage Door Maintenance May Help Avoid Break-Ins
Preventing break-ins is one of the key goals of routine garage door maintenance. For burglars, a poorly maintained garage door might be a simple target. They can quickly spot any weak points in the right security system, including rusted hinges or a broken opener. Regular maintenance will help you find and address these problems before they become security hazards.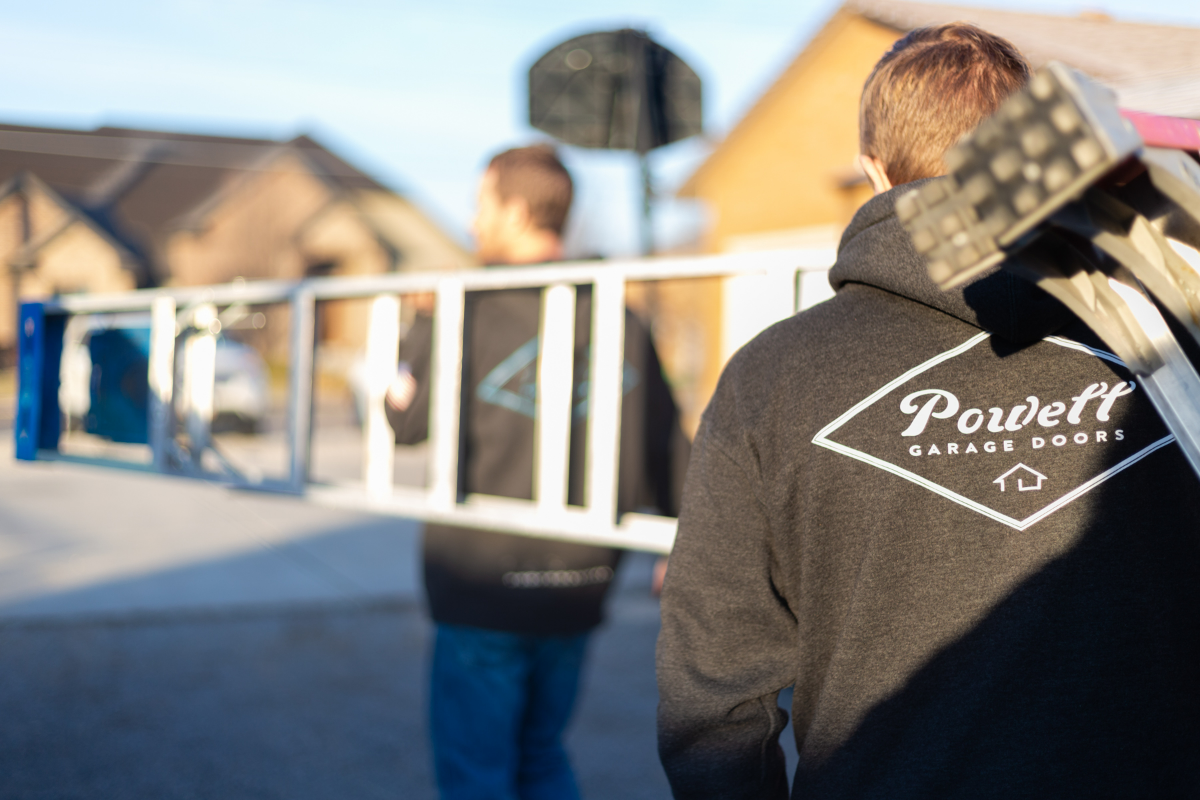 Make sure your garage door is operating correctly as the first step in preventing break-ins. A problem can exist if the door isn't shutting all the way or is making unusual noises. It's critical to address this issue as quickly as possible since a garage door that isn't closing completely can be a simple entry point for burglars.
Another way to avoid burglars is to make sure your garage door opener or control panel is secure. If your garage door opener lacks the most modern security features or is out of date, it may be vulnerable to hackers. Intruders can utilize specialized tools to intercept the signal between the remote or control panel and the opener, granting them entrance to your home. You may prevent this type of break-in by replacing your garage door openers with newer models with the most up-to-date security features.
Maintenance of the Garage Door May Increase House Security
It's not the only goal of garage door maintenance to stop break-ins. You can also use it to increase the safety and smart security of your house in general. You may have peace of mind knowing that your garage door and smart security will work effectively when you need it most if you keep it in good shape.
Potential intruders may be discouraged by a well-maintained garage door and window sensors. A burglar could be discouraged from trying to break in if they notice that your garage door is in good shape and equipped with modern security measures. They'll probably switch to a less safe target next.
Keeping Up With Your Garage Door
Now that you are aware of how crucial garage door care is, let's look at some advice for maintaining a top-notch door:
Plan routine inspections
At the very least once a year, you should have an affordable professional monitoring service or expert inspect your garage door. The specialist professional monitoring services will look for damage, wear and tear, and other problems that could impair the security system and operation of your garage door during the inspection. Also, they will tighten any loose hardware, lubricate moving parts, and perform any required repairs.
Ensure moving parts are lubricated
The longevity of your garage door can be increased by regularly lubricating the working parts to avoid wear and tear, reduce noise, and reduce friction.
Lubricate the springs, tracks, hinges, and rollers using a silicone-based lubricant. Avoid using oil-based lubricants since they can draw in dirt and dust and hasten the wear and tear of components.
Verify the safety features
A wide range of safety measures, including door and window sensors, motion sensor false alarms, and reversing mechanisms, are included with garage doors to help reduce accidents and injuries. It's crucial to frequently self-monitor these safety features on wood doors to make sure they are working properly. Place an object in the door's path and try to close the door to test the motion sensor's false alarms.
Repair damaged or worn components
It's important to replace any parts of your garage door that are worn or broken as soon as possible. It's time to replace them, for instance, if you see that the cables are frayed or the springs are corroded. Using a garage door that has worn or damaged parts might be risky and raise the possibility of a break-in.
Clean up the door
The components of your garage door can avoid rust and corrosion with regular cleaning. To clean the surface of the door, use a soft-bristled brush and a light detergent. Make sure to completely rinse the door with water before drying it with a fresh towel.
Alter the spring tension
Your garage door's springs are in charge of raising and lowering the door. The springs on wood doors may deteriorate and lose tension over time. It's crucial to have a qualified professional adjust the spring tension on your garage door for the door to be properly balanced and operate well.
Change the weatherstripping
The rubber seal that runs down the bottom of your garage door is called weatherstripping. It assists with preventing bugs, water, and draughts from getting into your garage. Weatherstripping can deteriorate over time and get worn, which allows air and moisture to enter your garage. As soon as you see wear and tear, you should replace the weatherstripping.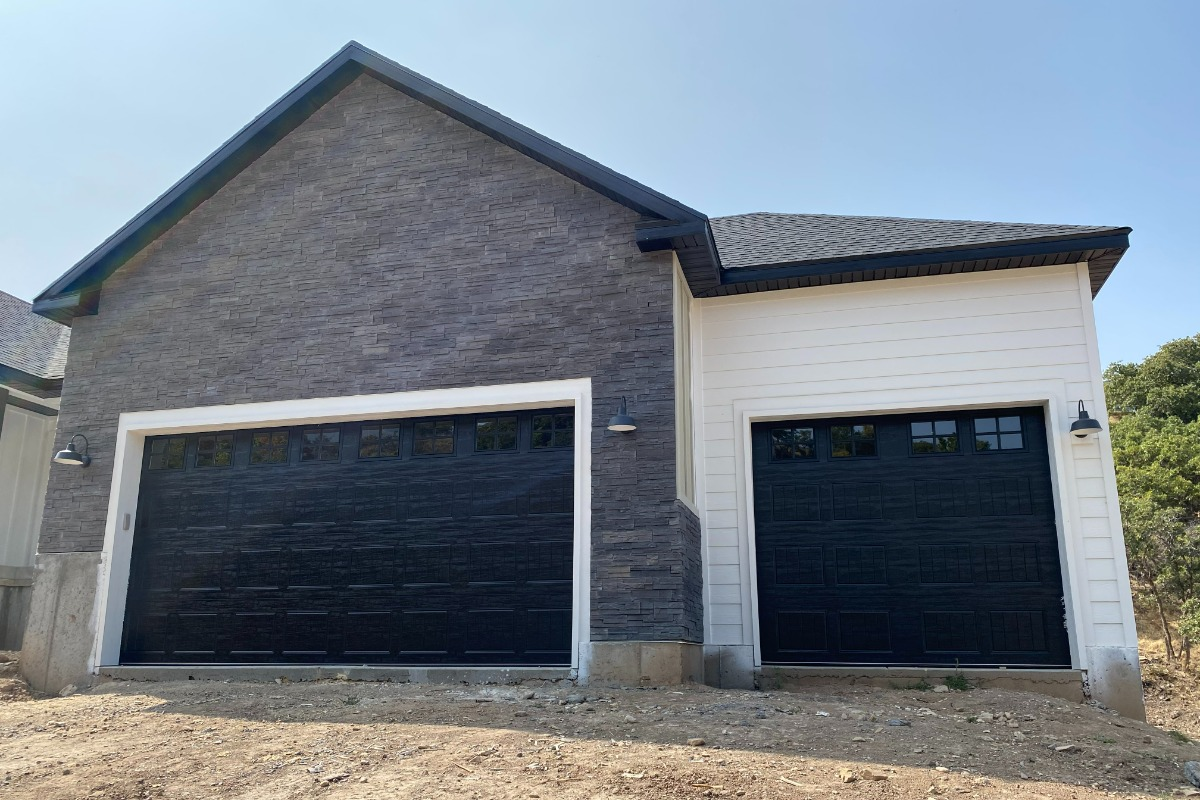 Garage Door Maintenance: Final Words
For home security, routine garage door maintenance is crucial. You can keep your house safe and secure by using garage door openers to avoid break-ins, reviewing DIY home security systems, monitoring services to enhance home security, and extending the life of your garage door. You can maintain your garage door in top shape and reduce security threats by scheduling routine inspections, lubricating moving parts, testing safety features, replacing old or damaged parts, and keeping the door clean.
If you don't feel comfortable fixing your garage door on your own or rely on your DIY system, you should definitely hire a professional. Powell Garage Door offers professional garage door installation and maintenance services to Lehi, UT, and surrounding areas including Alpine. They can perform a comprehensive check and take care of any problems that might impair the security and performance of your garage door. You can safeguard your house and take advantage of the convenience and security that a well-maintained garage door provides by being proactive about garage door maintenance. For your regular garage door maintenance professional installation or repair service in Alpine, UT contact us today!